Curriculum Questions for Subject Leaders – Save money with this bundle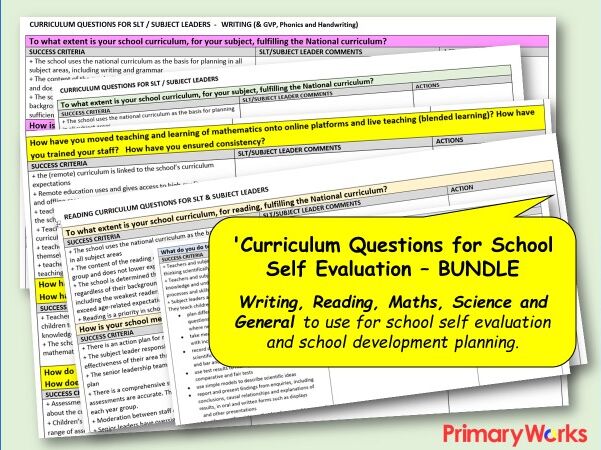 Download this 'Curriculum Questions for Subject Leaders – Bundle' resource to help you save money and carry out monitoring of the following subjects in your school and support your school self-evaluation:-
General – any subject
Mathematics
Reading
Science
Writing
Great resources that will help you carry out curriculum monitoring in your school.
Each of the questions has accompanying success criteria, making it easier for subject leaders to add both their comments and highlight the actions they need to take next.
Useful resources which will help subject leaders develop their subjects and be better equipped for conversations with SLT, governors, or inspectors.